It is believed that many readers have noticed the ports on the wireless router. In addition to the traditional WAN port and LAN port, many wireless routers integrate USB port into devices. So what problems can these USB port help us solve and what new applications can we develop?
Currently, USB port on smart routers has four main functions:
1.Offline download.
2.Create the most economical family private cloud.
3.Turn printer into a network printer.
4.Charge other devices.

1.Satisfy your offline download desires
Traditional offline downloads mostly depend on home-level NAS storage devices, which cost a lot money and resources. Using wireless router with USB to connect flash memory or mobile hard disk to realize offline download, saving resources and reducing computer loss. Because now it has an offline download function, you can directly download resources from the Internet without using a mobile phone or a computer.
How to achieve it?
Use idle hard disk by storage docking station to connect to the router USB port.
By turning on the wireless router app and applying the "projection" function, the user can video files with the TV in the storage device connected to the wireless router.
1.Create the most economical family private cloud (home theater center)
Want to have your own database cloud that you can connect and access anytime, anywhere? Getting your own private cloud on the basis of home-grade NAS will cost you much, but now routers can achieve it with lower expenditure.
Steps:
You can access the USB flash drive resources in any place where Wi-Fi is received with using the USB port of the router. It is especially recommended for home video and audio. As long as the movie is downloaded in the USB flash drive, you can watch movies quickly with any devices connected to the Wi-Fi.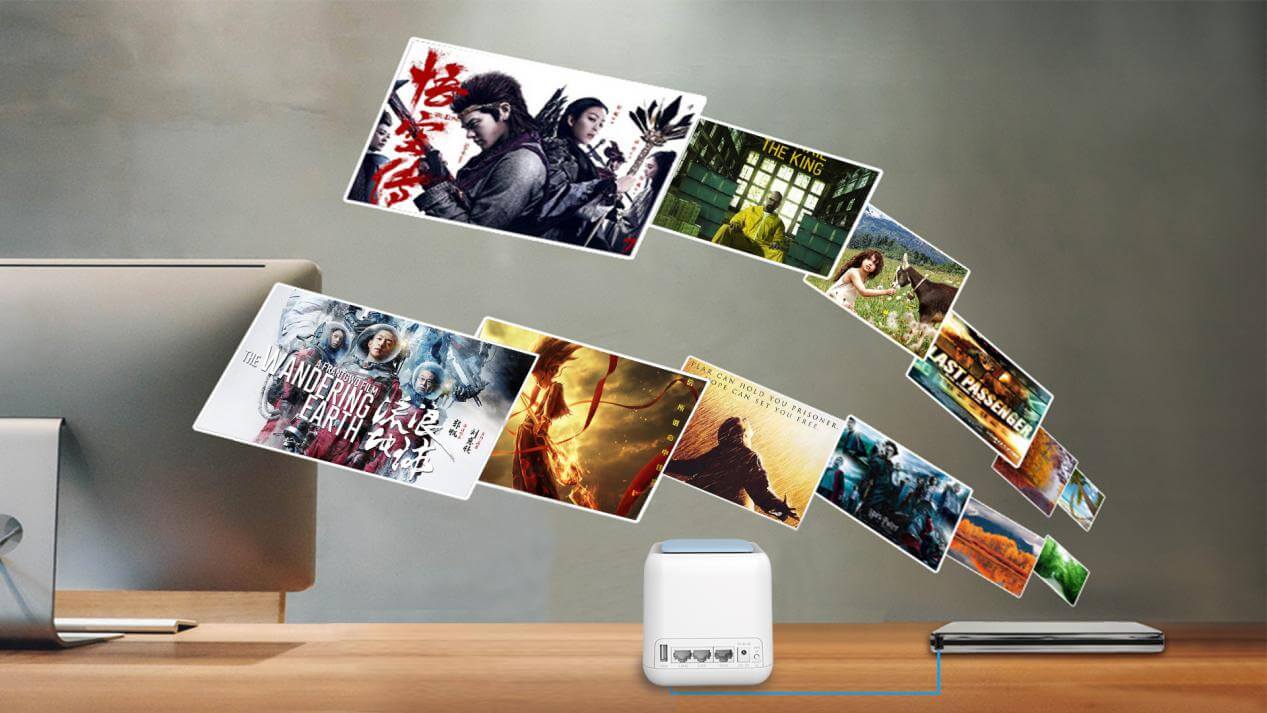 Connect to the printer
The USB connects to a normal printer and makes it become a network printer, allowing networked computers to perform wireless printing operations at any time. It saves initial investment and improves office efficiency. It is very practical for businesses and personal.
Steps:
Enter the wireless router management interface, find the USB Support tab, and enable all USB-related configurations, including whether to support the USB printer function.
Connect the printer to the router USB port, set the printer to become a network printer, many wireless routers can automatically identify the printer model and finish matching settings. Then you can quickly achieve network printing.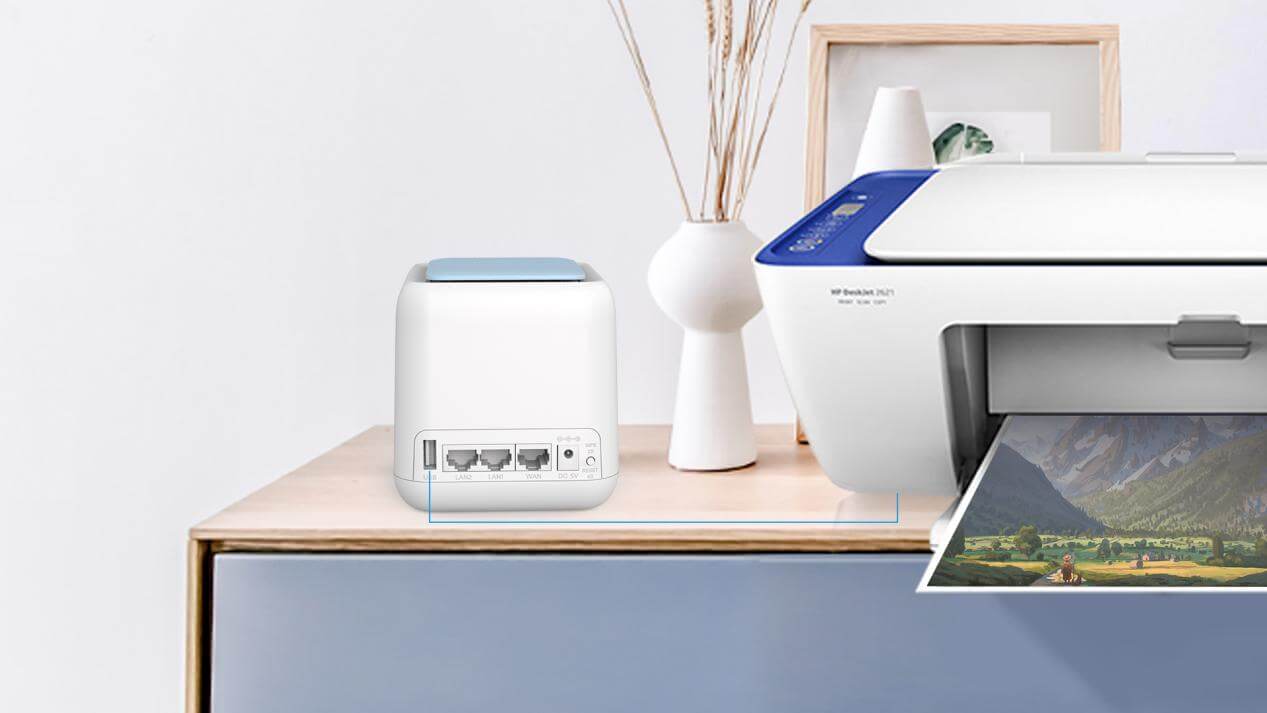 Charge other devices
This USB interface can also charge external devices, do you know? When the phone charger cannot be found, or there are not enough ports on the plug socket, you can connect the router's USB to charge the phone, and the network speed of your device will be faster!
Although the USB interface on the HALO Base router is inconspicuous, it can play a very important role, greatly improving the convenience and efficiency of life.