In order to motivate employees, boost morale, create a more harmonious team, and enhance communication and cohesion between workers, from November 17-18, 2019, all employees in Winstars (Shenzhen) Technology Ltd. went to Qingyuan for a two-day-one-night tour, enjoying the pleasant scenery of nature together.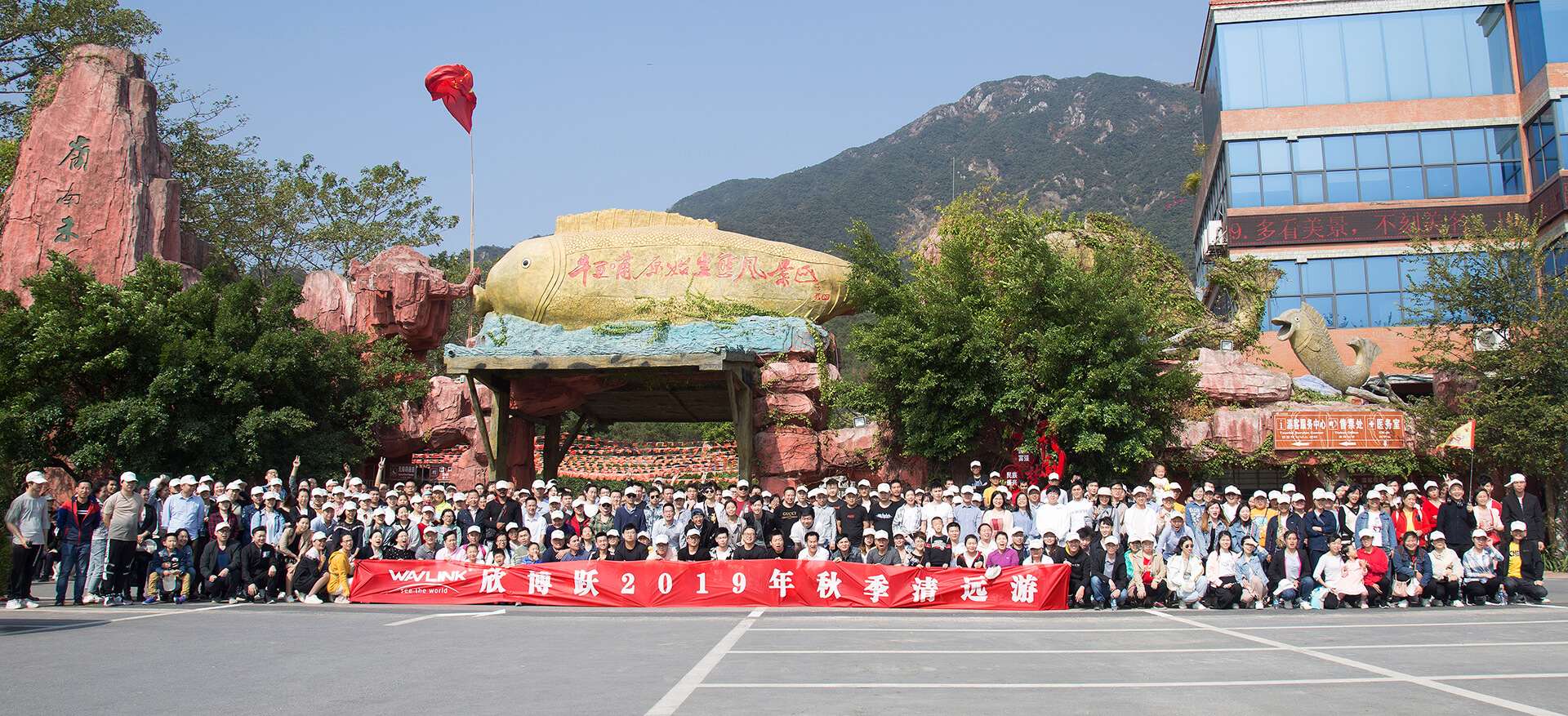 During the trip, local food and dishes were served; beautiful landscapes and natural wonders were seen, such as Tianzi Mountain, Niuyuzui Scenic Area, Beijiang Miniature Three Gorges, etc.; many tourism projects were experienced: Foot Bath, Cliff Swinging, Jungle Sliding, Hot Springs Visits, Chain Bridge, Wooden Bridge, Swinging Bridge, Fantasy Maze, Water Drifting, CS Paintball, etc. With all those stunning awe-inspiring sceneries and interesting breath-taking games and rides, employees not only felt great satisfaction on body and mind but also broadened their horizons and gained more insights.
The highlight of this tour lied in the awards ceremony and lucky draw on the evening of 17th. The awards presented that night included 3 people for Best Contribution, 3 people for Most Improved, 3 people for Best Newcomer and 16 people for Best Employee of the year, 25 winners in total. After that, a total of 235 prizes were drawn in the cash lottery, consisting of 5 special prizes, 10 first prizes, 20 second prizes, 50 third prizes, and 150 lucky prizes. Later, the annual dinner continued to be hot and reached a climax, so President Li of the company and Manager Huang of the Plastic Injection Department drew an additional 60 people for more lottery. In the end, 295 people won during the lucky draw, winning rates up to 70%.
This trip to Qingyuan, employees not only got a pleasant experience to enjoy those beautiful sceneries and relieve stress. Besides, a more harmonious team has been built with greater coexistence and cooperation. The company's people-oriented corporate culture and its appreciation and care for employees always give its workers deep feelings and a profound sense of unity. After the tour, workers have been united deeper and would devote themselves to future work and study with greater enthusiasm.