When we tested UTE01 last week, I thought about writing this article, because it is perfect to do this test under a small environment like NUC. Of course, UTD01's application scenarios are not limited to this and more needs a careful exploration .
Based on Thunderbolt 3 technology, UTD01 is a powerful docking station with dispalylink chip and 3.5mm Audio and Mic. Jack. It supports Dual 4K display output and delivers a smooth high definition image without any lag under windows10 and Mac OS.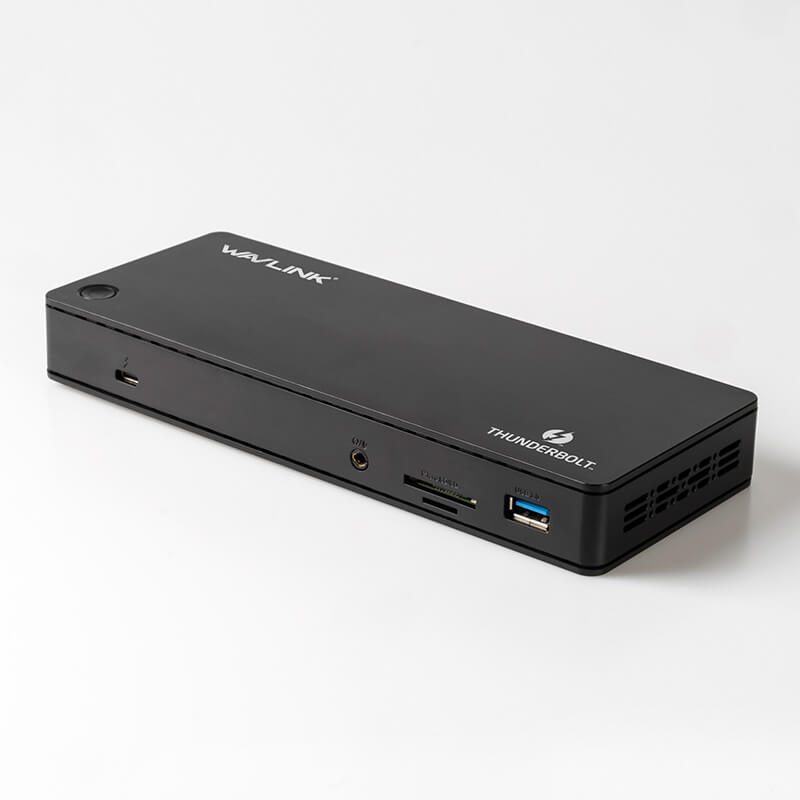 ​ Figure 1 UTD01
The NUC8 we mentioned last week turned out to be installed on the back of the monitor as well. So I tried that way with the included accessories like a holder and some screws. Unfortunately, I found out my monitor did not support 4k after some toss …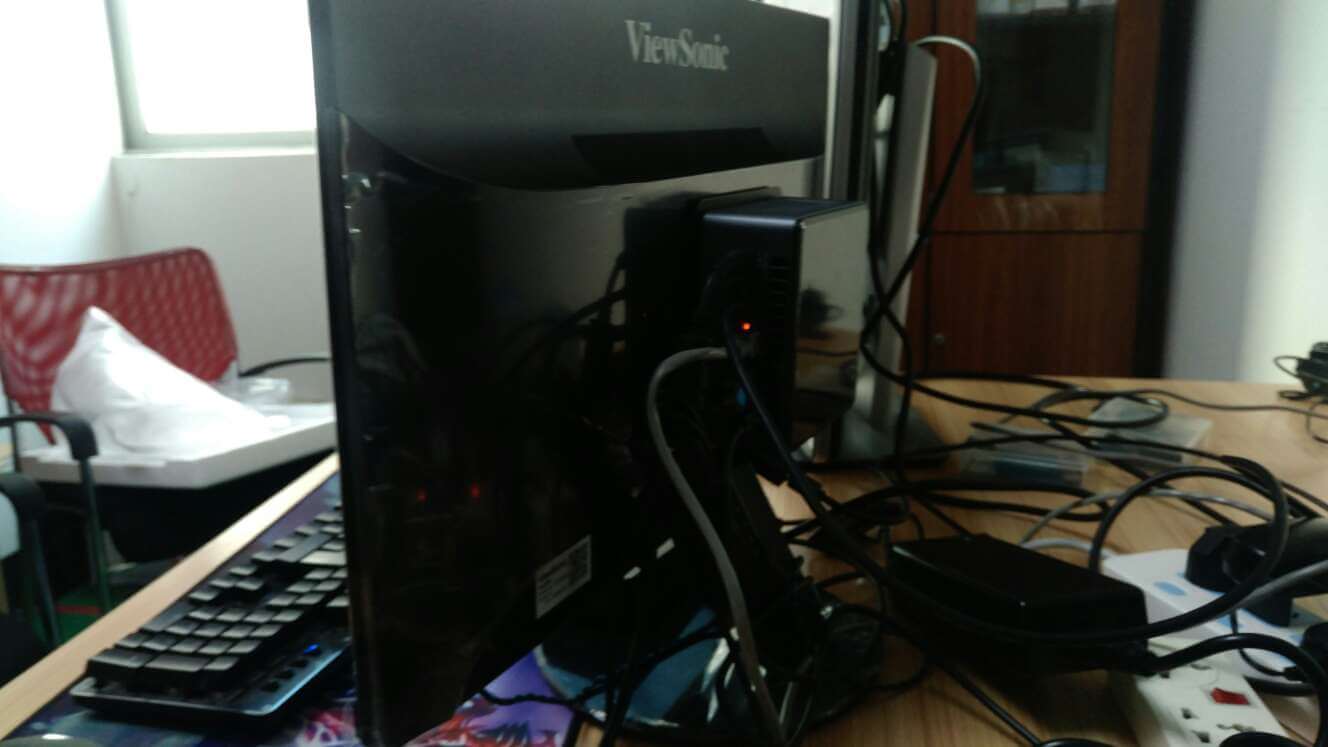 ​ Figure 2 NUC8 was attached to the back of monitor
Connect the thunderbolt port on UTD01 to NUC. Then power the docking station and make sure it works under the safe voltage(DC 20V).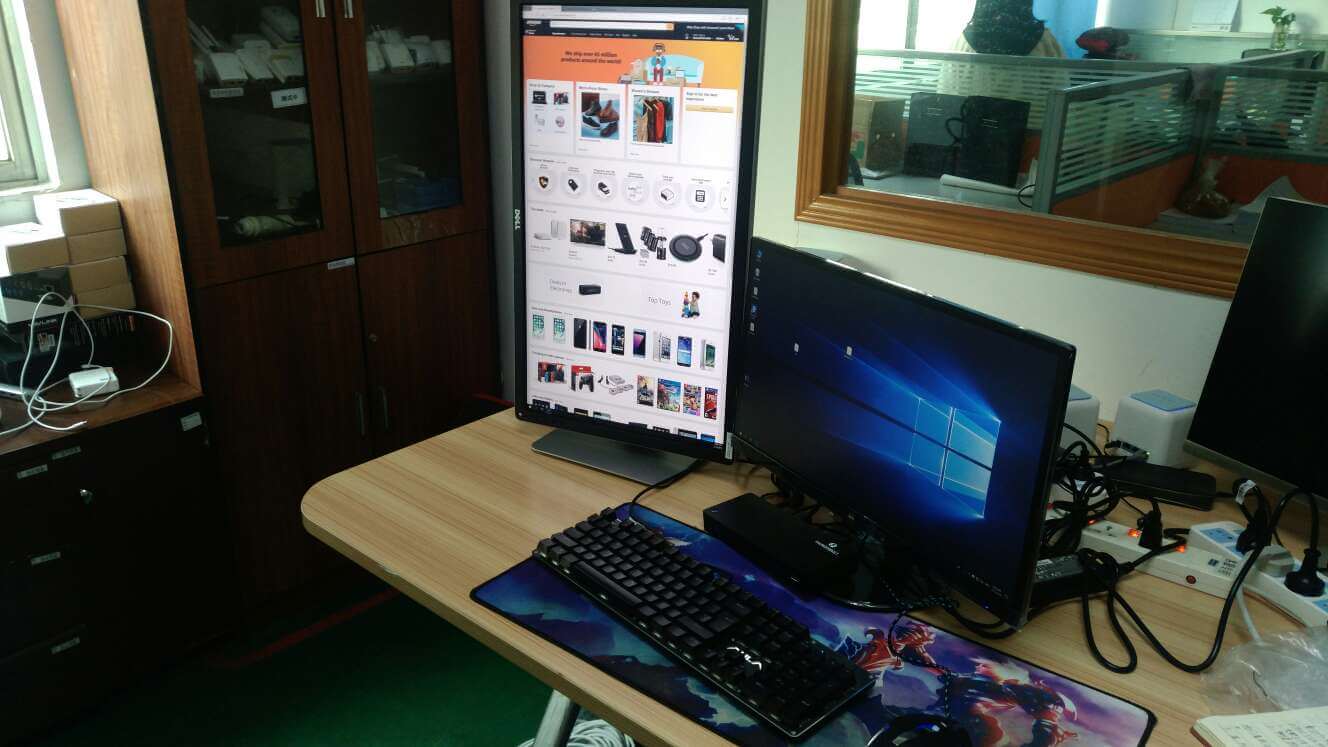 ​ Figure 3
When UTD01 is connected, the thunderbolt icon will appear on the bottom right corner of the screen and the system will automatically recognize it, identifying all available functions, such as 4K display, USB ports, SD card slot, etc. Here I have connected a DELL 4K display, and my display is placed vertically.
​ Figure 4
Why? Because it's so convenient for programmers to work in this vertical way, specific performance, they can uninterruptedly read or write a piece of logic code on one screen without page turning.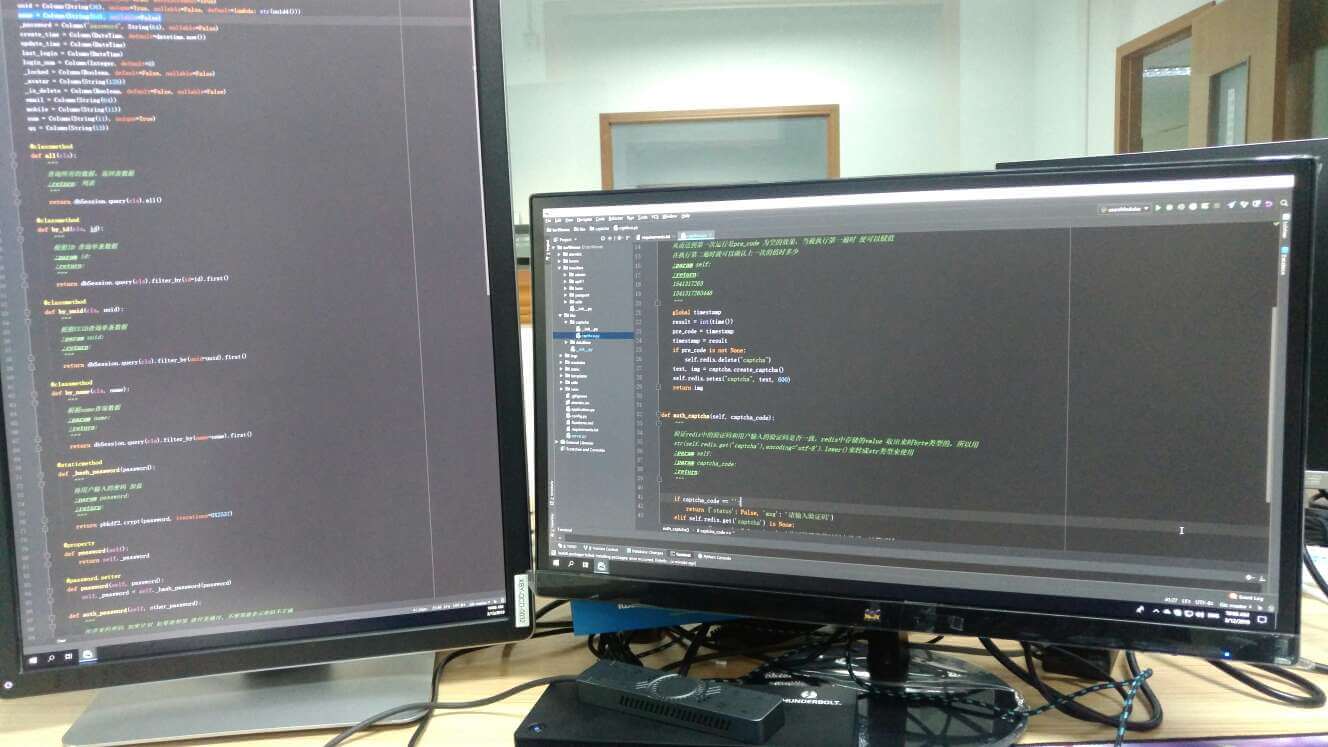 ​ Figure 5
The USB3.0 interfaces on this docking station can be backward compatible with some universal devices, such as U-disk of USB3.0, USB3.0 Wi-Fi Adapter, printer, etc.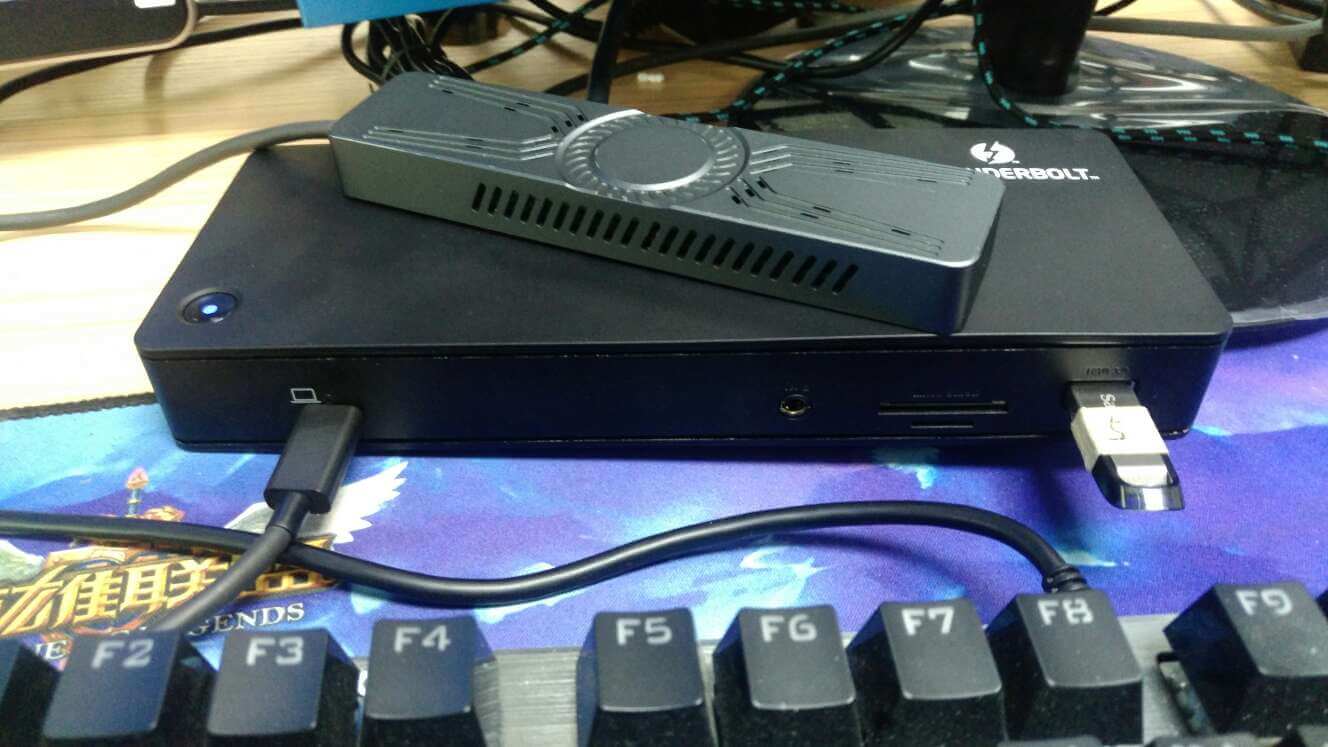 ​ Figure 6
Multiple ports on UTD01 can meet all your needs with ease and bring users the enjoyment of fastness, steadiness and effectiveness.
NOTE: The demo code, as a demonstration, is a new web background being written to verify the stability of UTD01.