On July 24, 2019, three representatives on behalf of Wavlink Technology, Ltd., attended the distributors' meetings in Bangladesh. The five-day meetings concluded on July 29 with fruitful outcomes. The trip to Bangladesh has laid a good foundation for cooperation between Wavlink and its Bangladesh suppliers.
During the trip in Bangladesh, representatives of Wavlink visited local suppliers and attended the distributors' meetings, making an effort to promote the WAVLINK brand including a few wireless routers, AC1200 mesh router, outdoor routers, and other computer peripheral products. About 20-30 distributors participated in the meetings during the visit.

Wavlink staff and distributors in Bangladesh
On the meetings, both sides exchanged their views on the market of wireless products in Bangladesh. Mr. Subrata Sarker, President of the BCS Association, also attended the meetings and spoke highly of the meetings.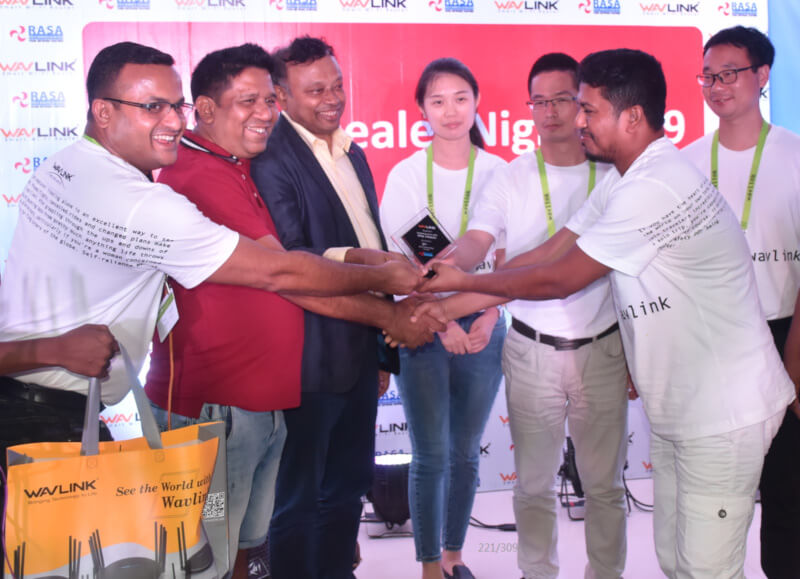 With a huge number of orders signed, WAVLINK has successfully built up its brand image. WAVLINK has always been promising to provide the best products and services for its distributors and customers, we hope that more and more premium distributors will join the WAVLINK family in the future!