Don't overlook the importance of securing your home Wi-Fi network. With the increasing number of smart devices connected to Wi-Fi, it's crucial to protect your network from privacy breaches and hacker attacks. Discover 10 essential tips to enhance your home network security, including creating a strong password, enabling network encryption, updating router firmware, disabling WPS and remote access, hiding your Wi-Fi SSID, creating a guest network, turning on your router firewall, using MAC address filtering, and turning off Wi-Fi when away. Safeguard your Wi-Fi network and ensure the safety of your connected devices today.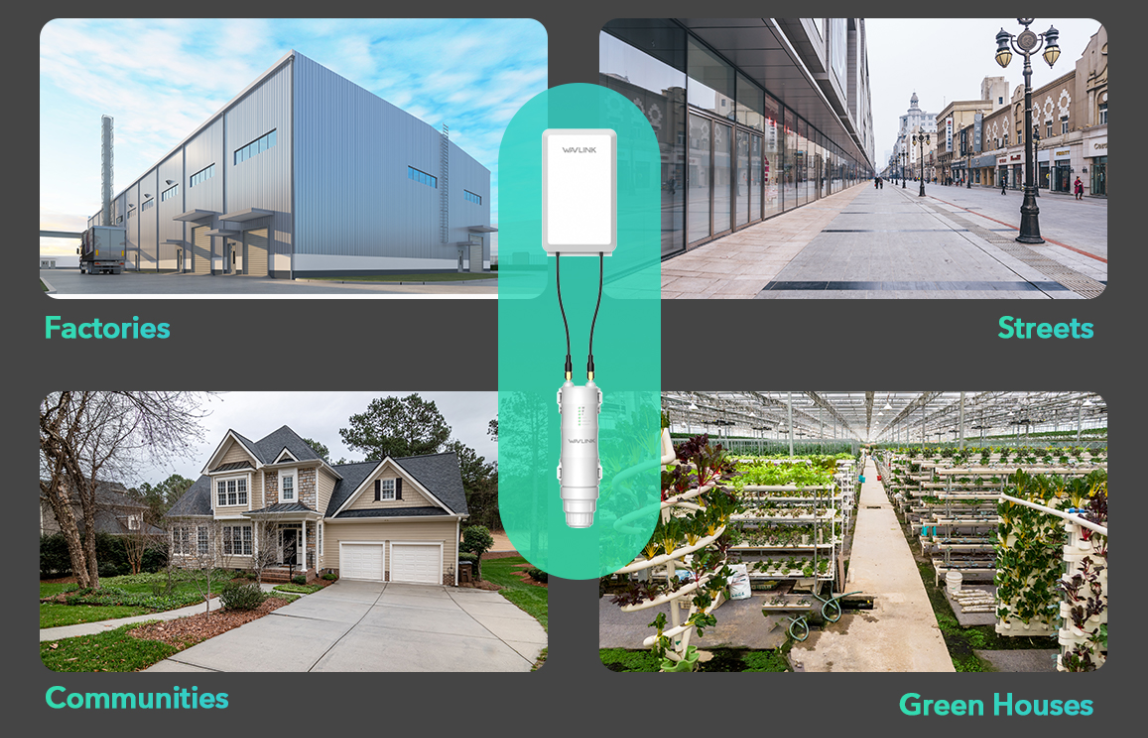 Home wireless network security is often overlooked, with people primarily focusing on its speed and quality. However, as the number of smart devices connecting to home Wi-Fi continues to rise, the risk of privacy breaches and hacker attacks on these networks is increasing.
One area of concern is Wi-Fi security camera systems, which have become a common feature in modern households. These cameras offer remote access through an internet connection, allowing you to monitor your pets even when you're away. Yet, in theory, others could also gain internet access to these devices, potentially enabling them to spy on you, eavesdrop on your conversations, and record your activities without your knowledge.
When your home network lacks proper security measures, all devices connected to Wi-Fi, including smartphones, computers, tablets, smart TVs, and gaming consoles, become susceptible to similar threats. Fortunately, you can take some simple steps to enhance the security of your Wi-Fi network and protect these devices from hacker attacks.
This article explores 10 practical tips for securing your home Wi-Fi network.
How can you protect your home Wi-Fi network?
1. CREATE A STRONGER PASSWORD OF YOUR WI-FI NETWORK
2. TURN ON WIFI NETWORK ENCRYPTION
3. REGULARLY UPDATE YOUR ROUTER FIRMWARE:
4. DISABLE WI-FI WPS
5. DISABLE REMOTE ACCESS
6. HIDE YOUR WI-FI SSID
7. CREATE A GUEST NETWORK
8. TURN ON YOUR ROUTER FIREWALL
9. USE MAC ADDRESS FILTERING:
10. TURN OFF WI-FI WHEN AWAY FOR EXTENDED PERIODS
1. CREATE A STRONGER PASSWORD OF YOUR WI-FI NETWORK
Creating a robust Wi-Fi password is paramount but often overlooked. If your password is easily guessable, all other security measures are in vain. Avoid using common phrases like your phone number, birthday, or address as your password. It's advisable to change your Wi-Fi password regularly, especially if you suspect a security breach.
2. TURN ON WIFI NETWORK ENCRYPTION
WPA3 (Wi-Fi Protected Access 3) is the latest standard in wireless network security and offers enhanced protection compared to the older WPA2 standard. If your router supports WPA3, enable it to ensure stronger password protection and better data encryption, reducing the risk of unauthorized access and data breaches.
3. REGULARLY UPDATE YOUR ROUTER FIRMWARE:
Just like software updates for your computer or smartphone, router manufacturers release firmware updates to address security vulnerabilities. Ensure your router and connected devices are running the latest firmware by manually checking for updates on the manufacturer's website. Keeping your devices up to date is essential for optimal protection.
4. DISABLE WI-FI WPS
WPS (Wi-Fi Protected Setup) is a feature found on certain routers that allows you to connect computers, televisions, tablets, and other devices without the need for a password. It provides a convenient way to link your devices to a wireless network, with many WPS-supported routers featuring a dedicated button for this purpose. By simply pressing this button, WPS is activated, making it easy to establish a connection.
However, while WPS offers convenience, it unfortunately also introduces potential risks to your Wi-Fi network, making it susceptible to various types of attacks. Disabling the WPS functionality can significantly enhance the security of your network, especially if you rarely use this feature, thus ensuring the safety of your personal devices.
5. DISABLE REMOTE ACCESS
Most WiFi routers offer remote access features, allowing you to manage your router from anywhere with an internet connection. While convenient for advanced users, it can also be a security vulnerability. If you don't need remote access, disable this feature or use a strong and frequently changed login password.
6. HIDE YOUR WI-FI SSID
The SSID (Service Set Identifier) is the network name that appears when you scan for Wi-Fi using devices like smartphones and computers. Most devices come with a default network name set by the manufacturer. If you and your neighbor happen to have purchased the same brand and model of router, there's a good chance that you will share the same SSID. If both networks are not encrypted, this can potentially lead to accidentally connecting to each other's networks.
Changing the default network name (SSID) is a wise practice to avoid such scenarios and reduce the risk of exposing your router to hackers. Additionally, you can use your router's SSID hiding feature to conceal your wireless network name (SSID), preventing it from appearing in the wireless lists of nearby devices.
7. CREATE A GUEST NETWORK
The more people who are aware of your Wi-Fi password, the higher the security risk for your network – this is a straightforward concept. However, we can't always avoid giving access to our home wireless network to strangers, such as guests at a party, employees from a renovation company, temporary babysitters, and so on.
If your router offers the option of a guest network, make the most of it. As the name implies, this allows you to create a separate access point for guests to connect to your home wireless network, while keeping your primary network securely isolated. By doing this, when you grant access to guests on your Wi-Fi, they won't have access to your main network. This prevents strangers from intentionally or unintentionally attempting to access shared folders on your laptop or trying to connect to your smart devices, including your monitor.
If you have a large house that requires more than one router to ensure wireless coverage, consider using routers that support mesh Wi-Fi to build a whole-house Wi-Fi system. This way, you can effectively manage the security of all wireless network nodes in one unified system.
8. TURN ON YOUR ROUTER FIREWALL
Most wireless routers come pre-equipped with firewall options. A firewall helps prevent unwanted traffic from entering or leaving your wireless network without your knowledge. If you suspect there's a risk of network attacks, check whether your router's firewall functionality is enabled and ensure that the router's device firmware is up to date.
However, using the router's firewall can potentially decrease your internet speed. If you need to engage in activities that require faster internet speeds, such as online gaming or streaming high-definition media, you can temporarily disable the router's firewall.
9. USE MAC ADDRESS FILTERING:
MAC (Media Access Control) addresses are unique identifiers for devices on your network.
Most broadband routers and other wireless access points include an optional feature known as MAC address filtering, which enhances security by restricting which devices can join the network.
Typically, on a wireless network, any device can authenticate and join the network using a password, acquiring a local IP address to access the internet and shared resources.
Enabling MAC address filtering on a router adds an extra layer to this process. Before allowing any device to join the network, the router checks the device's MAC address ,If the client's address matches an address on the router's list, it grants access as usual; otherwise, it denies access.
Homeowners have the option to input the MAC addresses of all devices in their household, allowing MAC Address Filtering to permit only those approved addresses to connect to the network. This additional security layer helps prevent unauthorized individuals from accessing the network and deters potential hackers, while also avoiding bandwidth wastage.
10. TURN OFF WI-FI WHEN AWAY FOR EXTENDED PERIODS
Lastly, maintaining awareness of network security is crucial. If you'll be away from home for an extended period, consider turning off your Wi-Fi to eliminate the risk of hackers accessing your network while you're gone.
In conclusion, these 10 tips will help you create and maintain a secure home Wi-Fi network, safeguarding your privacy, and data, and ensuring a smooth online experience for all your connected devices. Remember that while these measures significantly enhance security, no network is entirely immune to threats, so vigilance is key to a safer online environment.