UASP stands for USB Attached SCSI Protocol. It allows for faster read/write data speeds to and from storage devices.
Compared to traditional USB 3.0 BOT, UASP performs up to 70% faster read speeds and 40% faster write speeds at peak performance.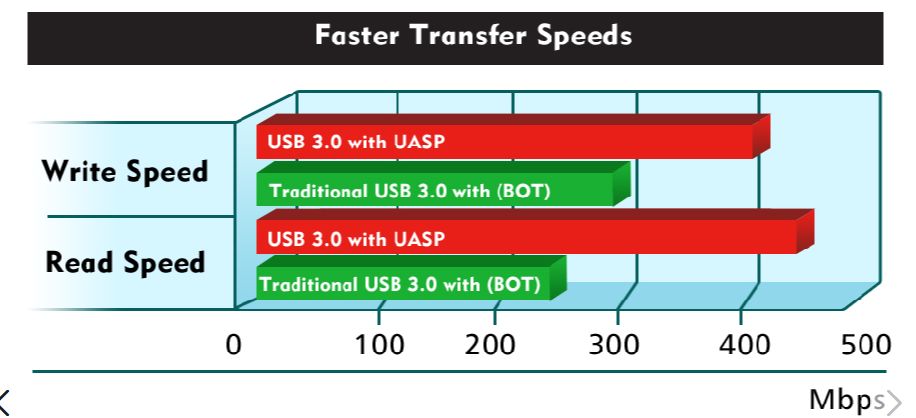 Another benefit to UASP is the reduction of required processor resources used by traditional USB when transferring data. At the same peak in testing, UASP shows an up to 80% savings in processor resources.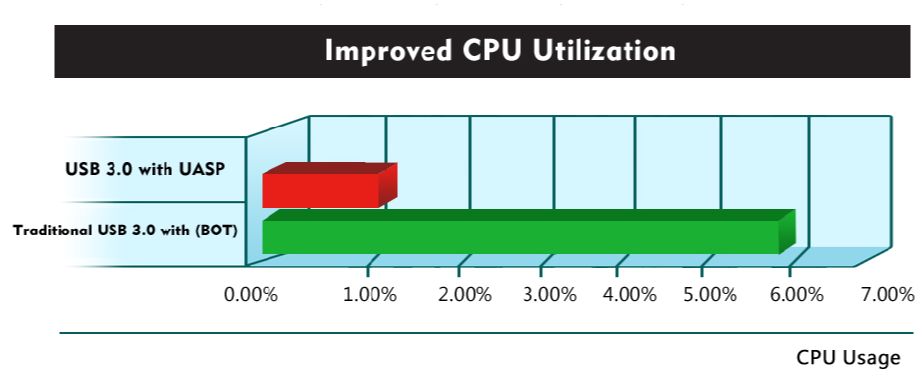 Notes:
-To take advantage of UASP-enabled devices you will need to be running Windows 8 or newer, or Mac OS X 10.8 or newer. Some versions of Linux running kernel 2.6.3 and higher can take advantage of UASP, but it is limited to a very small set of supported hardware.
-Most USB 3.0 hard drive enclosures and docking stations support UASP.
-Having a supported Operating System and hard drive enclosure/dock are not the only requirements for taking advantage of UASP
-Taking advantage of UASP will save you a lot of time when transferring large amounts data, enhance your PC's performance and free you up sooner to get back to the daily grind.