What should I do if my WAVLINK USB Wi-Fi adapter cannot detect wireless network ?
If you are running this issue that your WAVLINK USB Wi-Fi adapter could not detect wireless network around you, here the instruction may help you troubleshoot.
Case one: The adapter is unable to detect certain Wi-Fi signals
1. If your WAVLINK USB Wi-Fi adapter does only support 2.4Ghz single band instead of 5Ghz dual band, then the adapter is not able to detect any 5Ghz wireless network.
2. Change the Wi-Fi SSID or Wi-Fi password of your router.
3. Manually enter the Wi-Fi SSID and password to connect. As the image below shows that here we take Windows 10 as an example.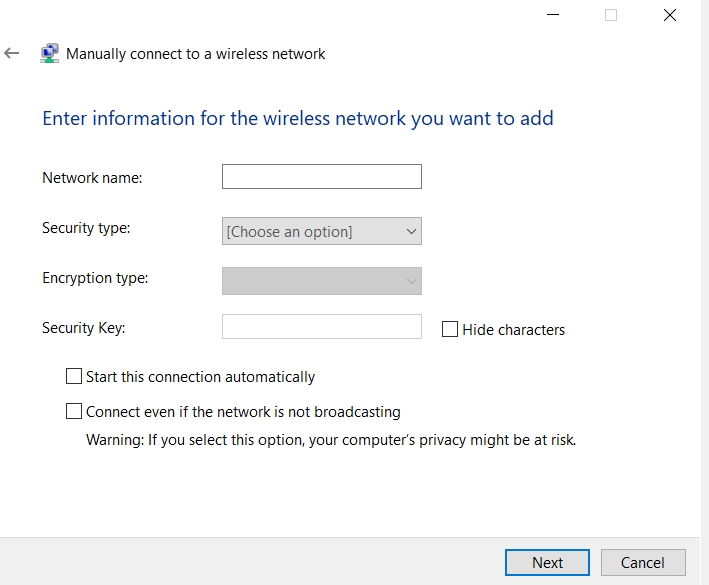 Case two: The WAVLINK USB Wi-Fi adapter can't detect any wireless network
1. Determine whether your WAVLINK adapter is working properly or not by checking the LED indicator status.
2. Connect your WAVLINK USB Wi-Fi adapter to another USB port even another computer.
3. Check if your computer has wireless service enabled.
For Windows:
Right click on My Computer--->Manage--->Computer Management--->Services--->WLAN AutoConfig--->General--->Ensure the Startup type as Automatic --->Start--->OK