To make your WAVLINK Displaylink-based device work properly on MacOS, it requires correctly downloading and installing the DisplayLink Graphics Manager APP for MacOS.
Please locate and install the correct Displaylink Manager APP according to the specific MacOS system available from DisplayLink website here :
https://www.synaptics.com/products/displaylink-graphics/downloads/macos
For products using the DisplayLink solution, the DisplayLink Manager App must be opened every time to be displayed.
1.Navigate in Finder to Applications and then open DisplayLink Manager.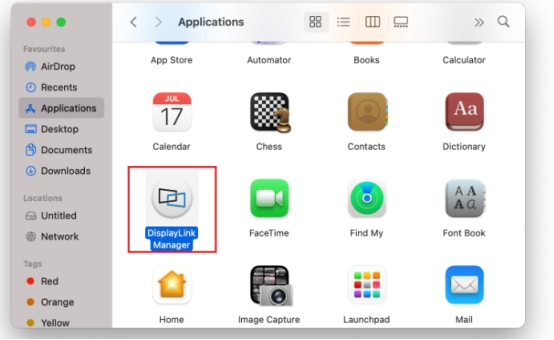 2.Click on the DisplayLink Manager app icon from the notification area to open the app window. This confirms the software is installed and running properly.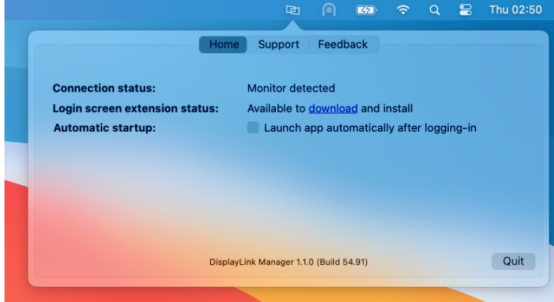 3.Select "Launch automatically after logging-in" for the software to start automatically every time you log-in.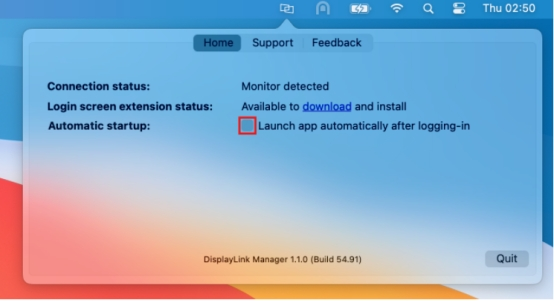 In addition, please check to ensure that the Displaylink manager APP has been allowed to "Screen Recording".