Here the article applies to these models of WAVLINK USB Wi-Fi adapter: WL-WN681A1, WL-WN691A1, WL-WN681AE, WL-WN691AE, WL-WN683N2P, WL-WN688A2, WL-WN688U3/WL-WN688U3D, WL-WN690A5/WL-WN690A5D, WL-WN692A3, WL-WN693A5.
These models are base on REALTEK WLAN controller.
If you are unable to install the driver of WAVLINK USB Wi-Fi adapter correctly, here the instructions describes how to install the driver manually.
Please download and extract the driver installation package to your desktop for easy preview and search later.
https://www.realtek.com/en/component/zoo/category/rtl8812bu-software
1) Insert your adapter and extract the driver file you've downloaded
2) Manage>>Device Manager>> Find the USB adapter>>Upgrade the driver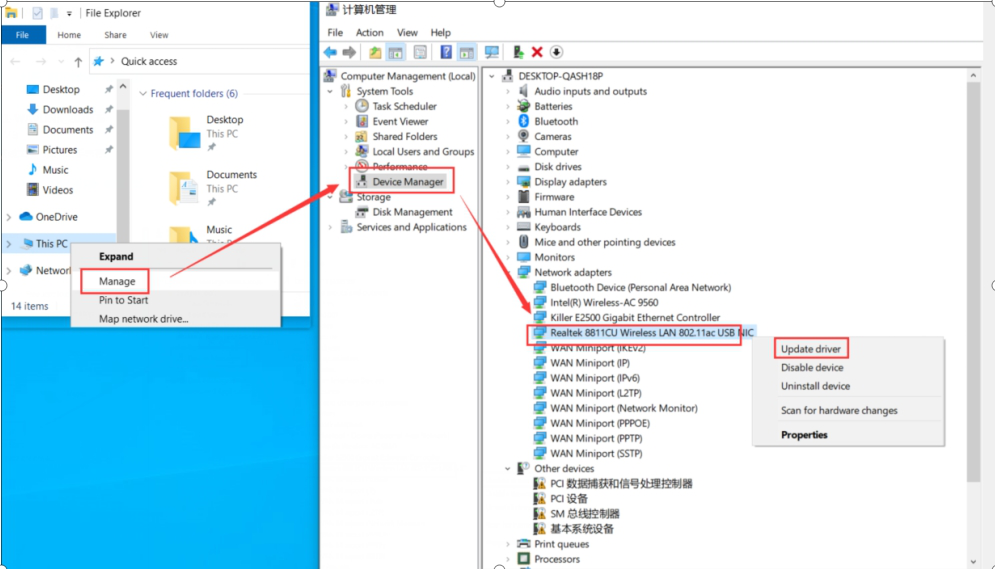 3) . Click the option below
4). GO to Have Disk>>Browse>>Find the file you unzipped before.
5) . Go to RTWLANU_Driver>>Select your system>>Choose the inf file
6) . Click OK>>Next to finish the installing.